Plate XL.
BIBLIA, d. i. die gantze gottliche H. Schrift.
Minden 1707.
Cassel, bibl. germ. fol. 17.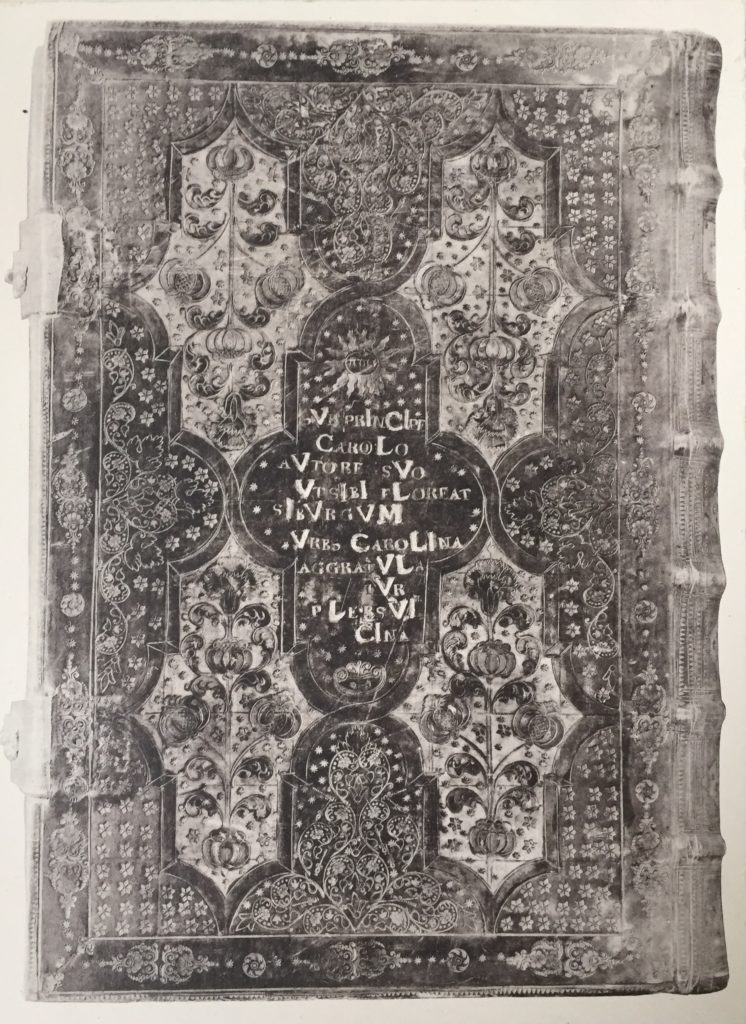 Binding: Stout pasteboard covered with smooth white pig vellum, 240, 360, 80. Cast metal gilt clasps. Sewed with 6 double cords and kettle stitch. Headband worked with red-white thread on a strip of parchment. Edges deep blue, with impressed scrolls in which are golden stars. Golden zones at both ends with punched lines and foliage.
Decoration: The compartments are divided by broad bands as in Plate XXVII. The ground color of the vellum is only
retained in the four angular compartments, the remainder, with the exception of the four green corner panels, is glazed a transparent carmine red. Of the gold tooled ornaments again, those of the white compartments are painted green and red and yellow.
The centre panel of the front side bears the inscription:
HIS CAROLINIS I NVNDINIS PRIMIS VNVS PRAESIT I ATQVE TRINVS
ABSENTIA VOVET 1 TOTAQVE I PRAESENTIA 1 OVET.
on the reverse cover, which is here photographed:
SVB PRINCIPE I CAROLO I AVTORE SVO I VT SIBI FLOREAT 1
SIB VRGVM J VRBS CAROLINA I AGGRATVLA I TVR I PLEBS VI I CINA
engraved with small gold and large white letters. The chronogram gives the year 1708, in which year the right of holding fairs was granted to the town of Siburg or Carlshafen on the Weser by its founder Carl ; in recognition of which the inhabitants of the town and neighborhood presented this new edition to the prince's collection of Bibles.
Plate XLI.
KOPP, Ausftihrung des Hauses Hessen-Cassel Erb-
rechtes auf Brabant. Marburg 1727.
Marburg, Staatsarchiv, X. A. 495.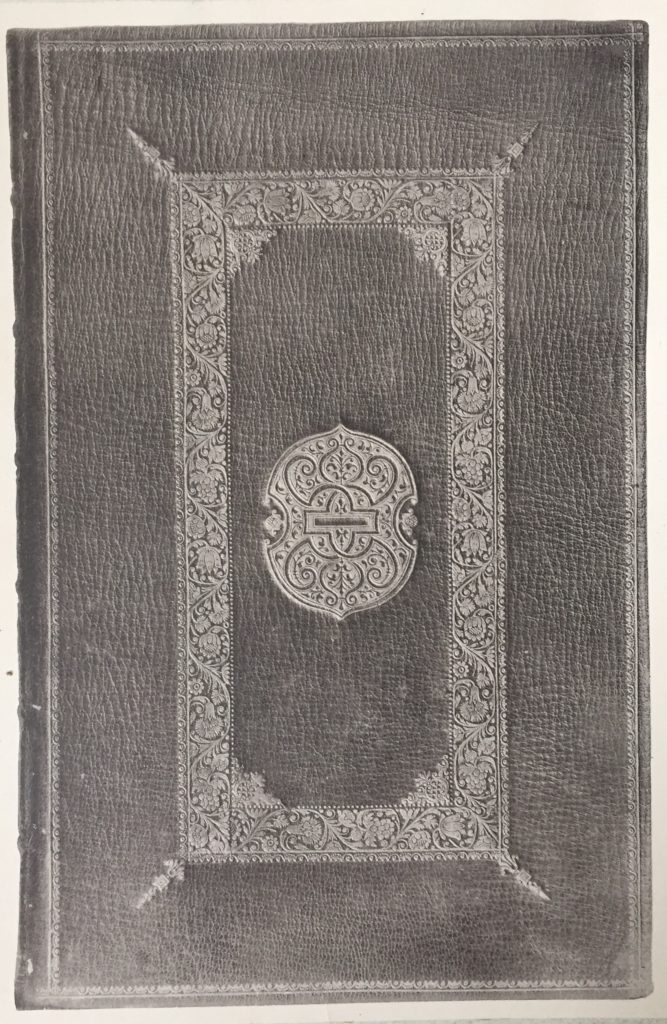 Binding: Millboard covered with bright red, coarse-grained morocc,. 325, 210, 10.
Plate XLII.
PIRANESI, raccolta di disegni d'il . . detto
Guercino Roma 176 4.
Copper-plate engravings from pictures &c.
Cassel, Ser. artes. fol. 22.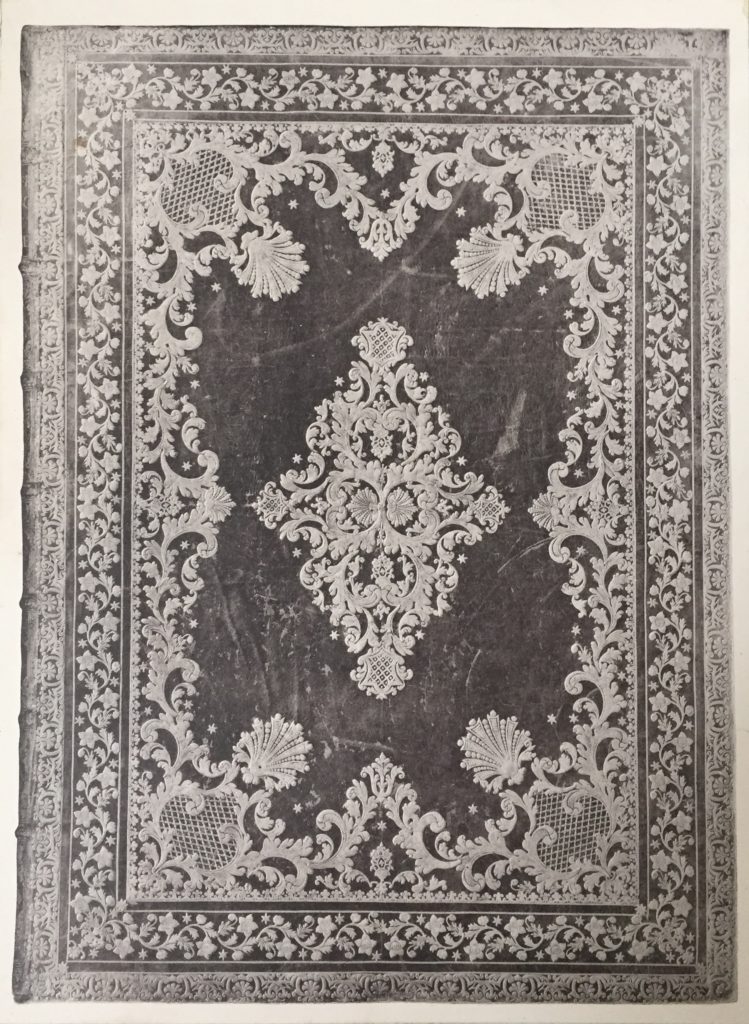 Binding: Millboard covered with brown calf, lightly marbled in dark. 570, 415, 25 mm.
Decoration: A border of handsome gold tooling with well cut tools in chaste 18th century style, such as is not very frequently
found on bindings.
The volume was brought back along with other books of engravings and works of art by the Landgraf Friedrich on his return from Rome in 1777 ; the binding is, therefore, no doubt of Italian origin.
John Fenton.