"Let me introduce myself: my name is Denis Gouey, pronounced like Goulet without the "L".
I know, you'd think that because I'm a bookbinder the name would have been made up just for marketing purposes, but no, I assure you, I was born with it. So if you call me on the phone or refer me to a friend, don't pronounce my name gooey…please.
All right now enough of this and let's get to the point of this web site.
I have been a bookbinder for most of my growing and adult life, in short for several decades, having first learned the trade the old fashion way in France, I practiced it with private firms and institution before opening the Denis Gouey Bookbinding Studio in New York City, a quarter of a century ago.
At the Studio, I specialized in the fine craft of bookbinding: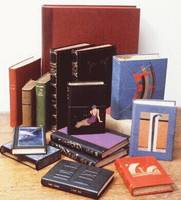 design and restoration of books as well as the preservation and presentation of important documents, photographs, scrapbooks, albums, artwork, and more.
For preservation I often recommended museum book boxes that are built according to industry standards.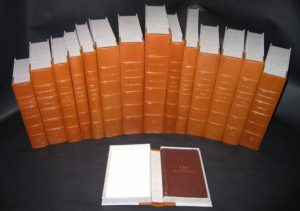 A large collection of hand tools is available to the binder to create designs relating to the styles of the past five centuries.
Interview With Denis Gouey, Bookbinder