21 Songs of the Chace. FULL-LENGTH PORTRAIT OF GOSDEN AND HIS TWO DOGS AND GUN by SCOTT after MARSHALL and ENGRAVED TITLE, sage green morocco, EMBLEMATIC AND SPORTING TROPHIES, GOLD TOOLING ON THE UPPER AND LOWER COVER, FORE-EDGE PAINTING UNDER THE GOLD, bound by GOSDEN.
Clipped from an auction or bookseller catalogue and pasted on the free endpaper, it describes the book below, bound by Gosden: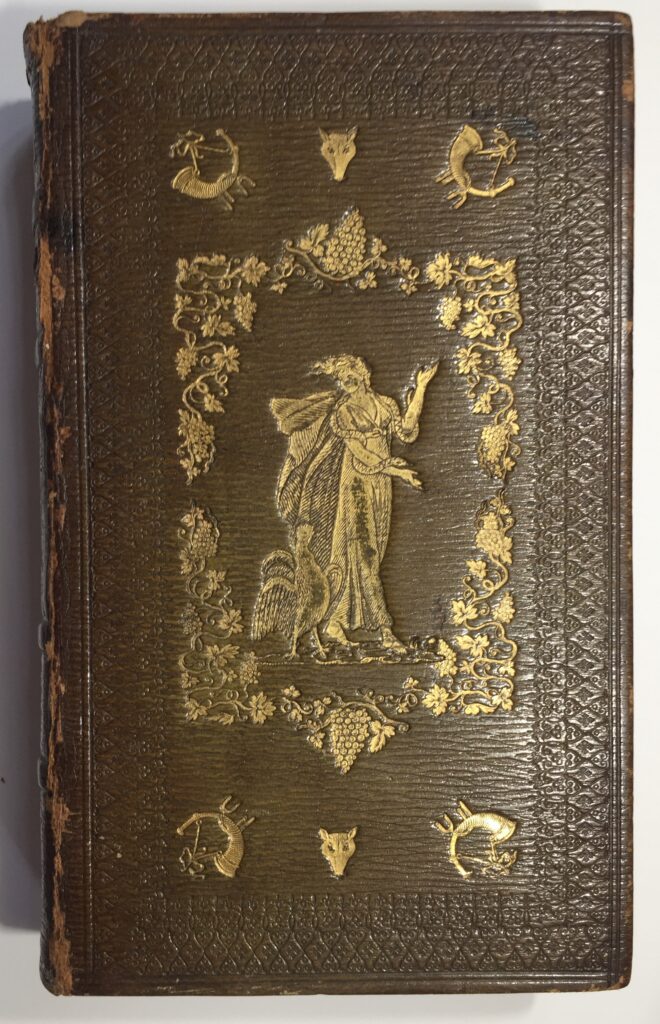 A nice example of a Gosden binding showing his familiar tools, unfortunately showing signs of stress and weakness, probably due to the foredge painting and the force placed on the binding when fanning the pages.

As a result and with the toll of time, damages occur and the tapes the signatures were sewn on are broken and the front cover loose: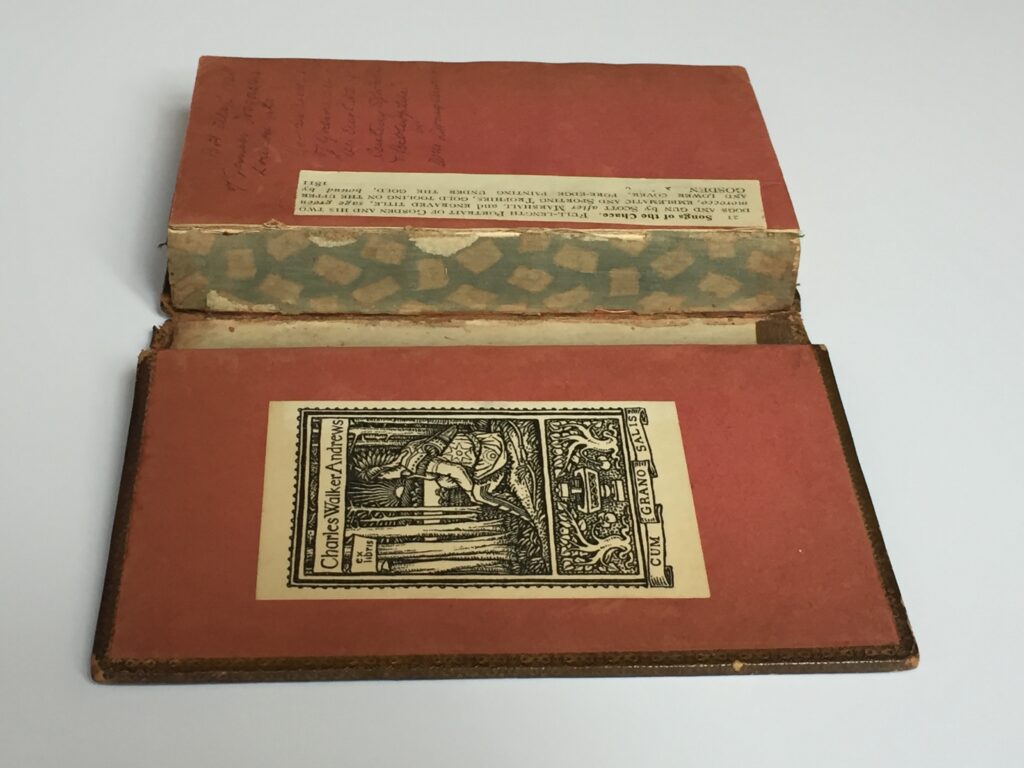 A bit of bookbinding archeology on Mr. Gosden methods and materials informs us that on this binding he preferred tapes to cords to attach the boards and he used a thin printed calico as a lining for his spine lining: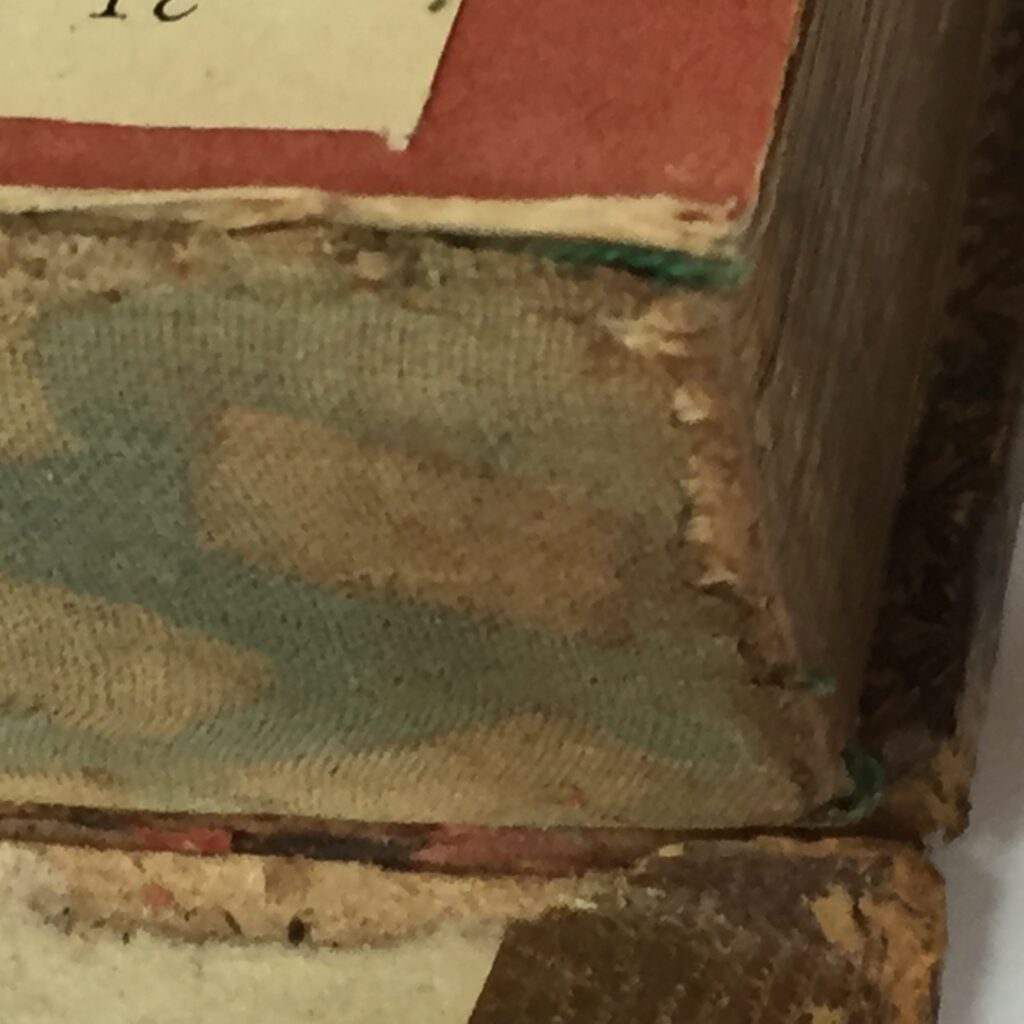 The damage to the cover is actually minimal, some surface dirt on the front cover and the spine dulling the fine gold tooling, some loss of epidermis on the hinges as usual and more troubling but common, the damaged head cap with missing chunks of leather and tears caused by pulling books from the shelf by their head caps. Of course the headbands are missing as well.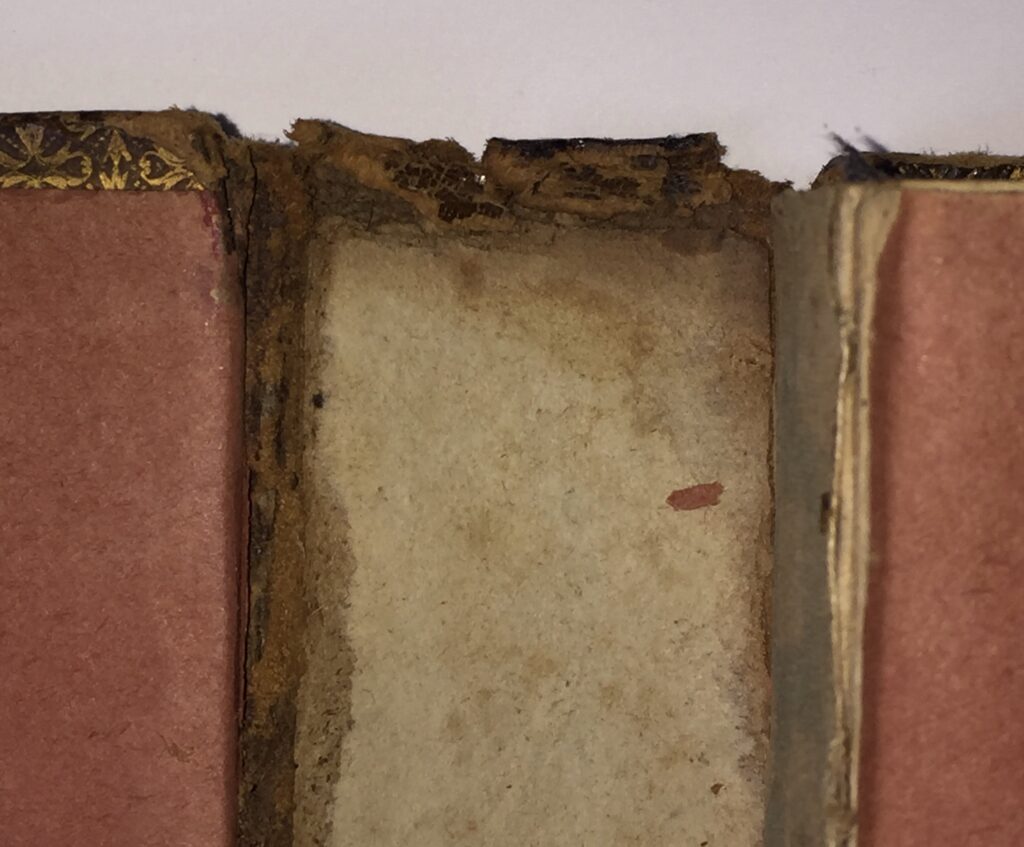 Considering the importance of the binding, the delicate condition of the leather and the final goal of the restoration, I opted to limit the restoration to the minimum amount of intrusion as not to upset the esthetic values of the object, while, with care and under the hands of a professional, render it serviceable and functioning as originally designed.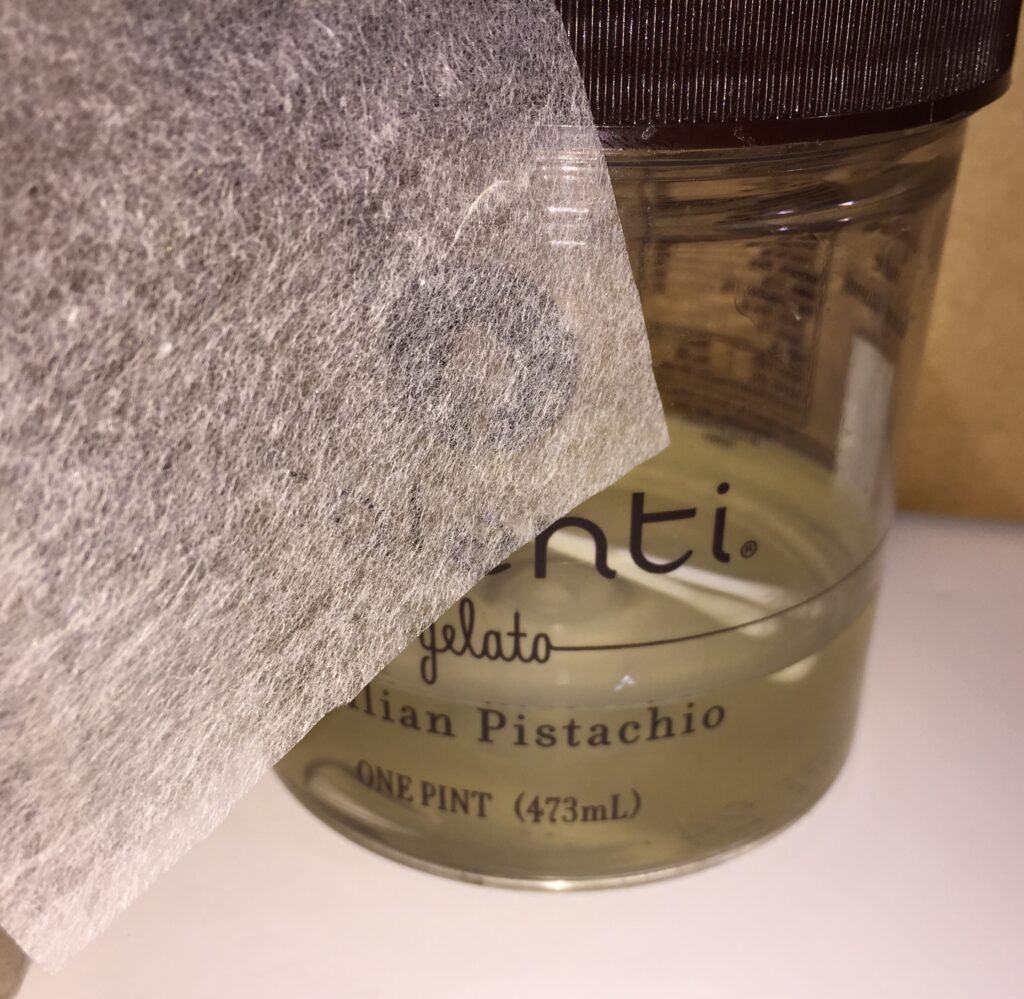 For this task I choose klucel-G as an adhesive and a very thin repair tissue, some paper bought years ago from an amateur binder. In itself it is very weak but it will make a very good and strong support for the klucel-G. I will use several layers as needed, its thinness allowing for multiple layers.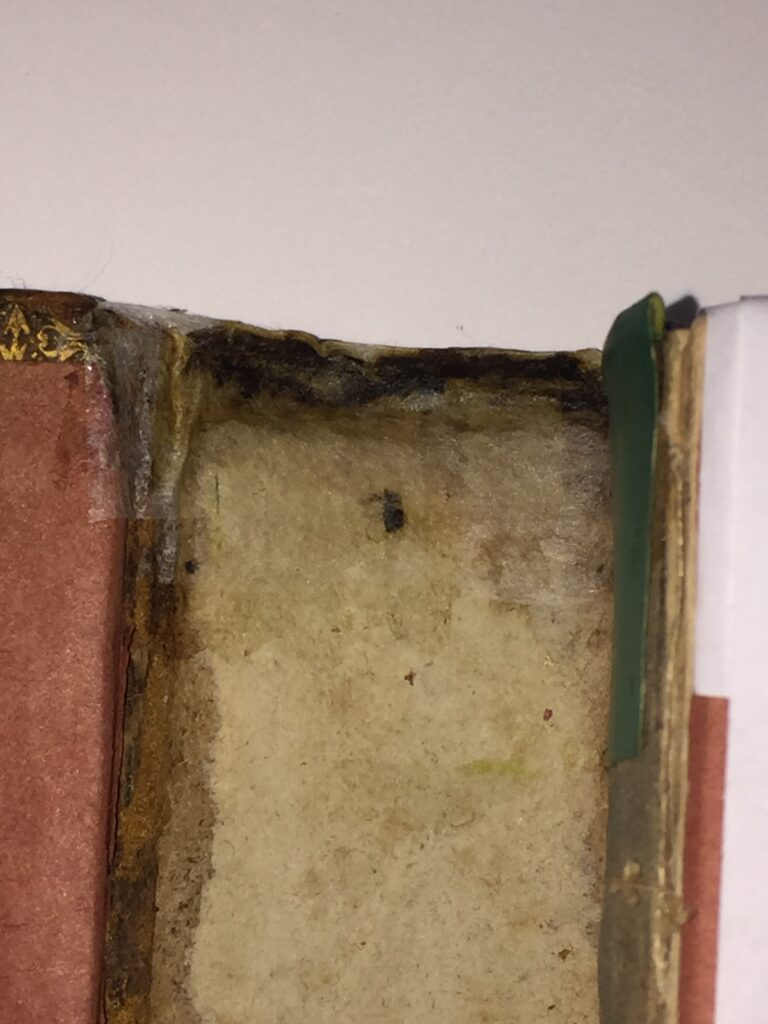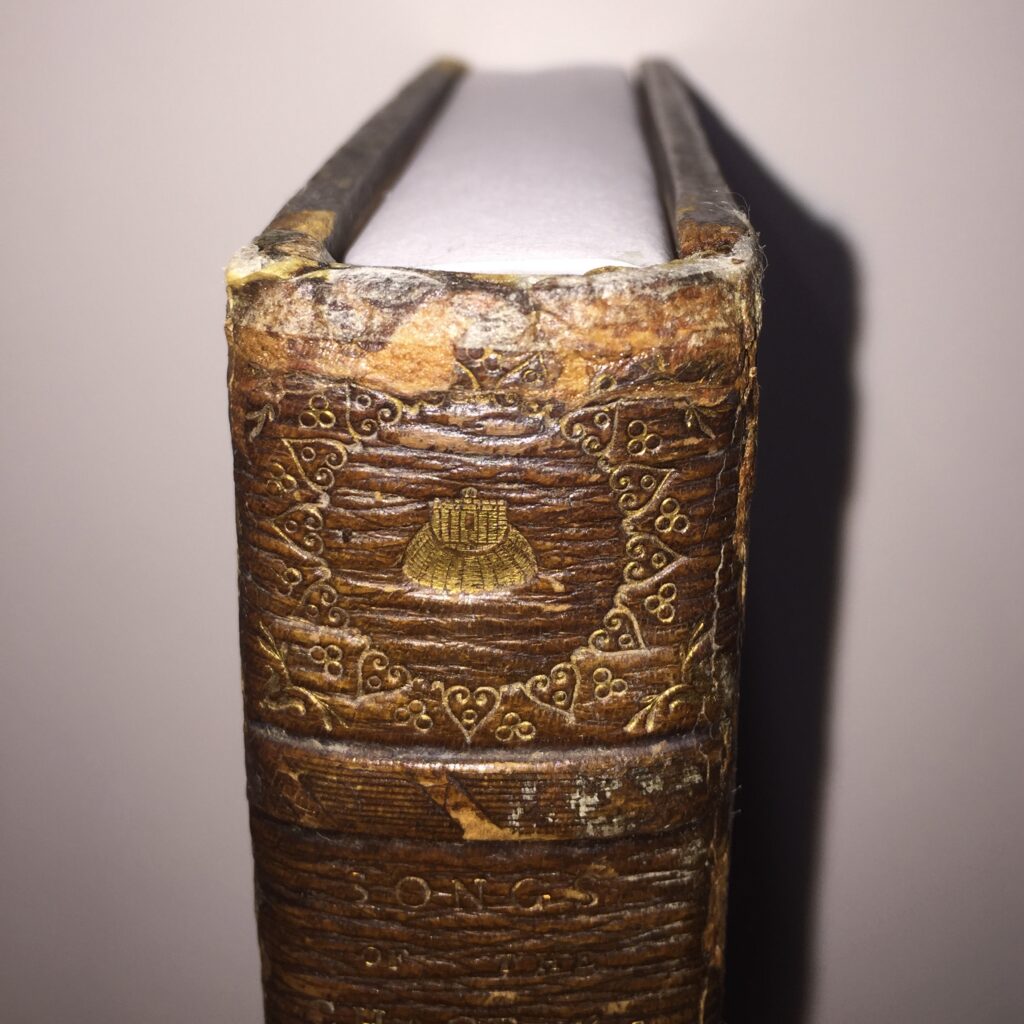 After two layers, the head cap is filling up and taking its shape around the new headband: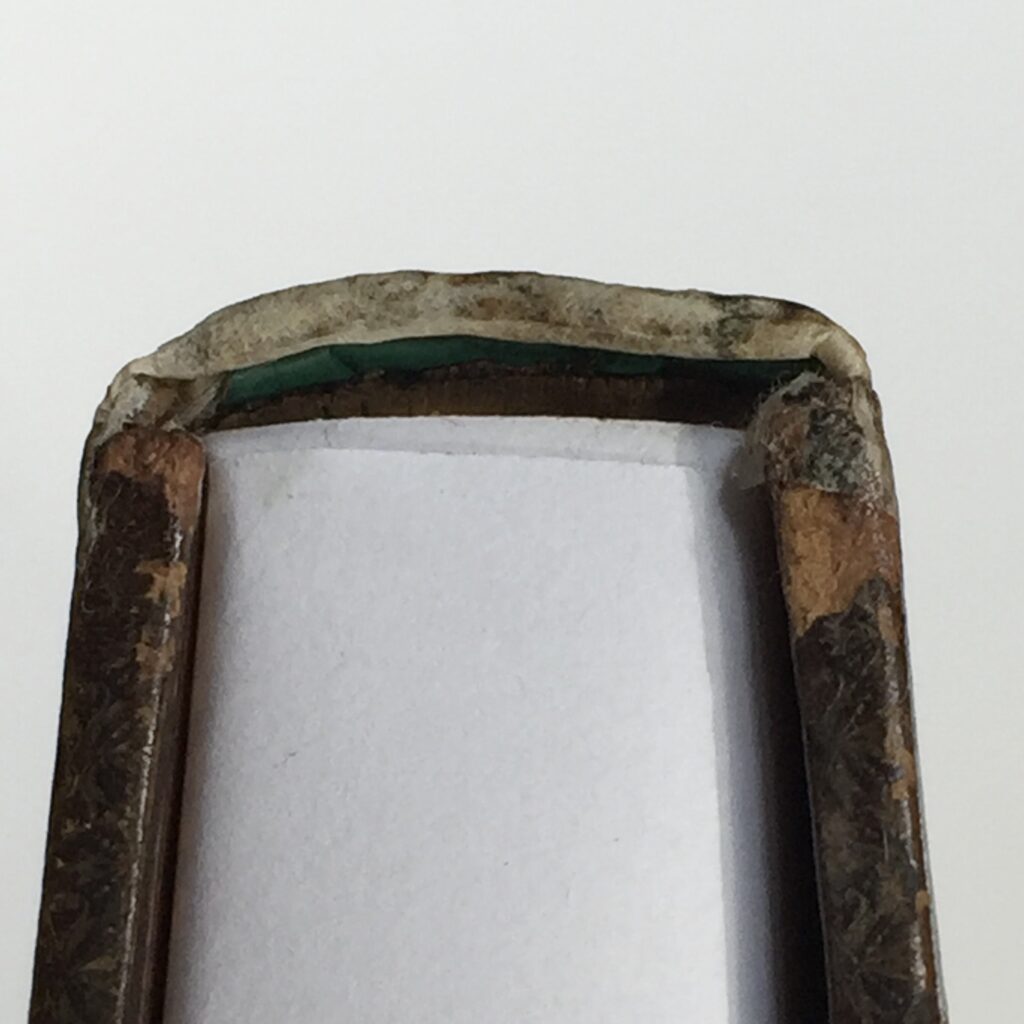 The klucel-G is ethanol based so it dries faster than other adhesives, a bit of make up to get an idea of the final effect, for this I use Dr. Martin's Radiant Concentrated Water Color mixed to match the original leather: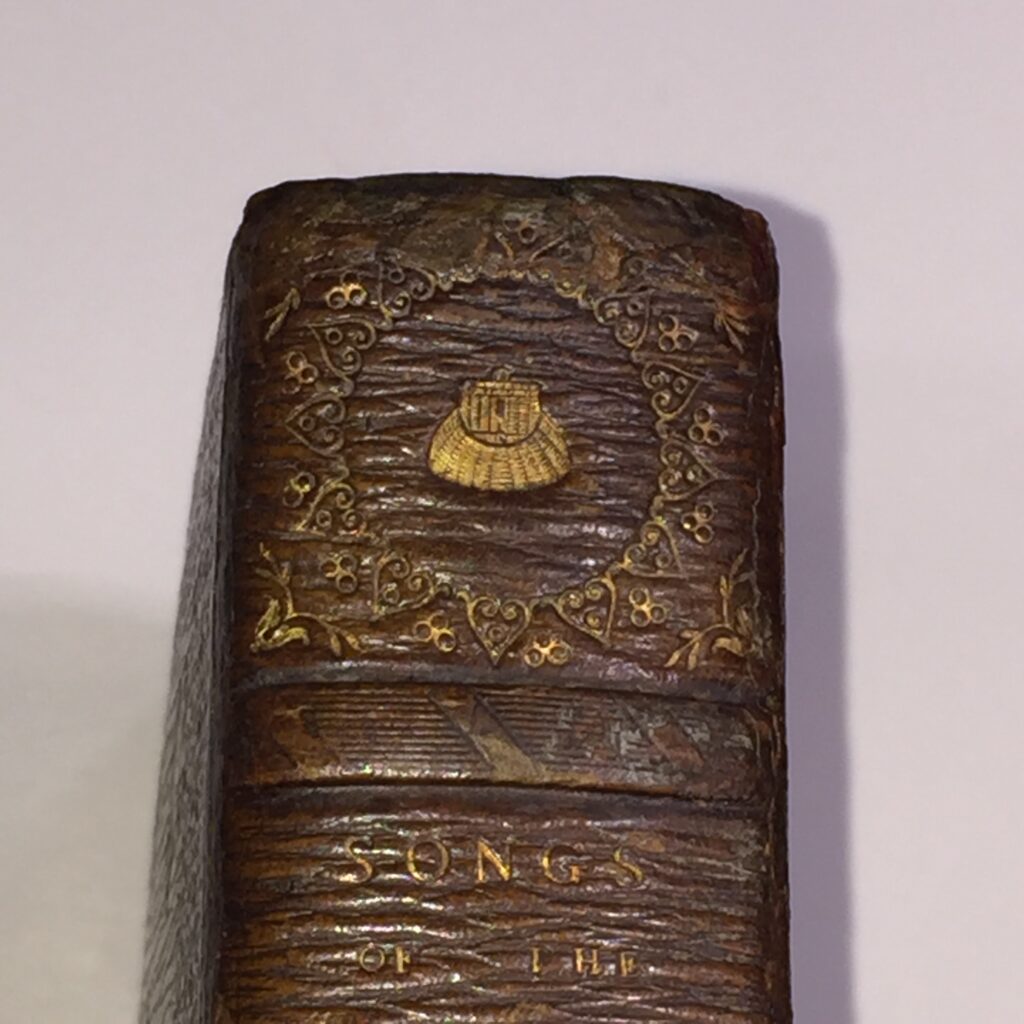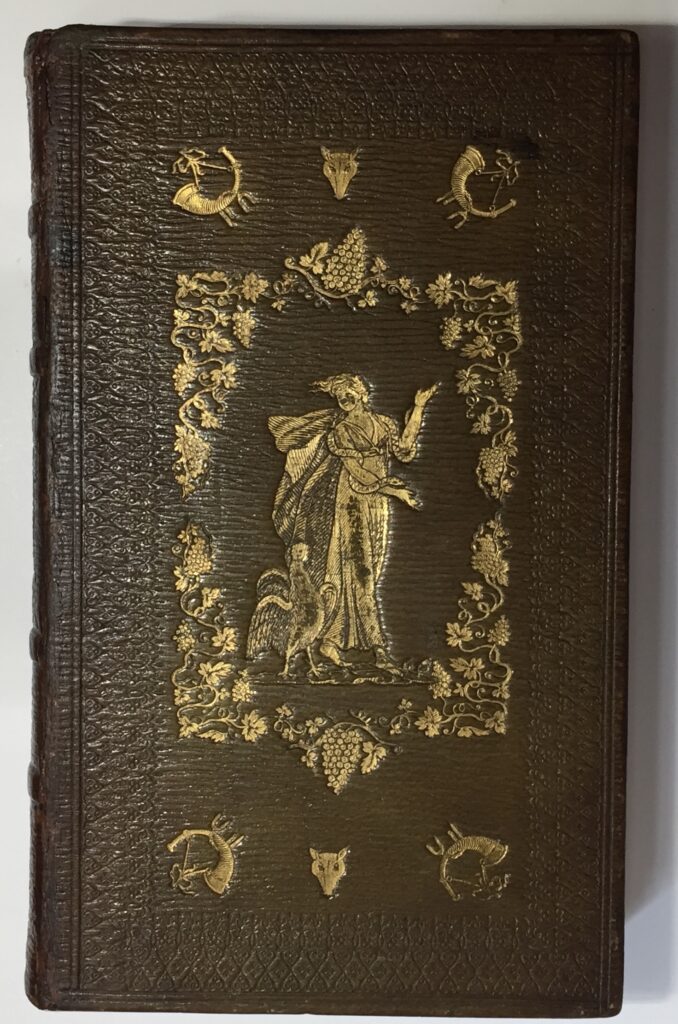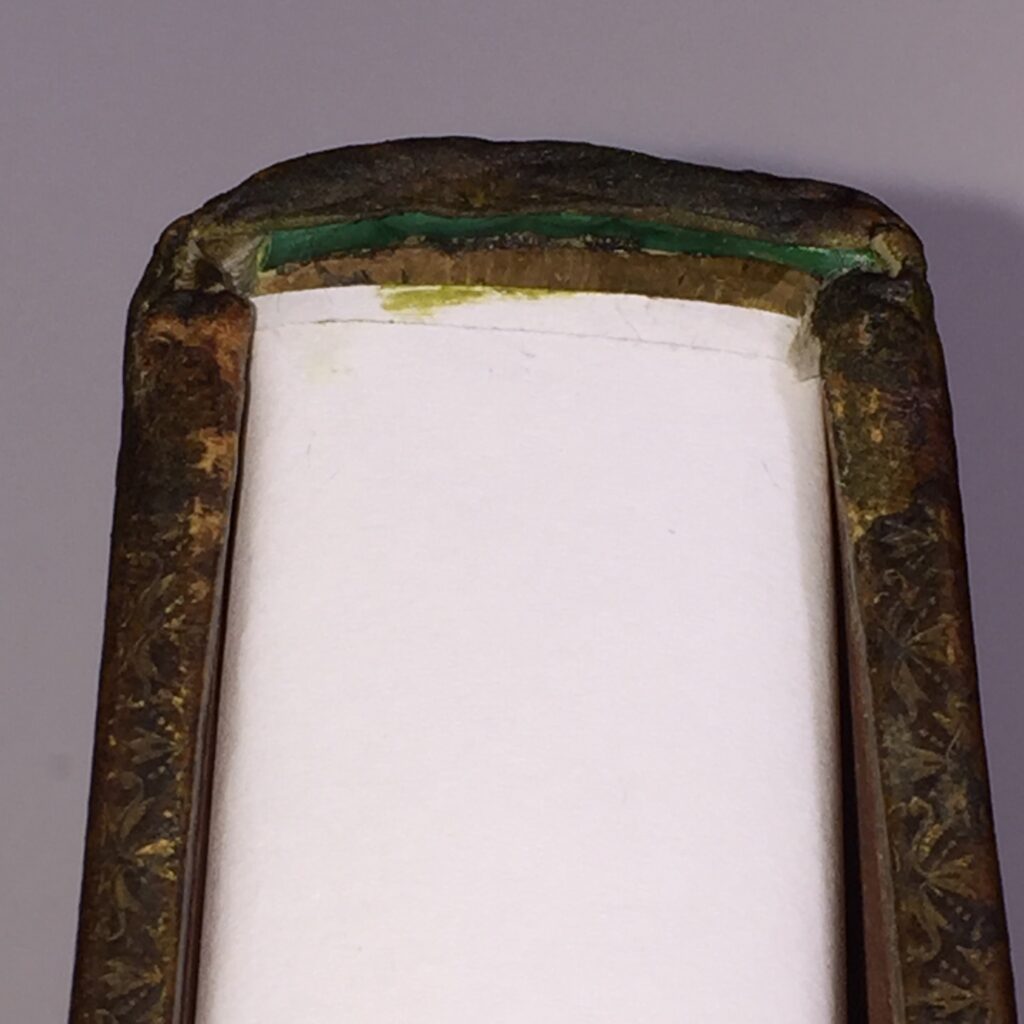 Born in 1780, Thomas Gosden worked as a binder from about 1805 to 1838, successively at 107 St. Martin's Lane, 18 Bedford Street, Covent Garden and 1 New Inn Buildings, Wych Street. He was also a keen sportsman, an antiquary, engraver, painter in water-colours, writer of occasional verse, and a print and bookseller. Despite his many talents he died bankrupt about 1840.
Below are samples of his work: