January 1908 Article from the
International Studio
on Galleries Exhibitions
Gifts at this season of the year so often take the shape of books that the occasion is opportune for bringing to the notice of our readers a group of examples of bookbindings which during the last twelve months or so have figured at one or other of our minor exhibitions.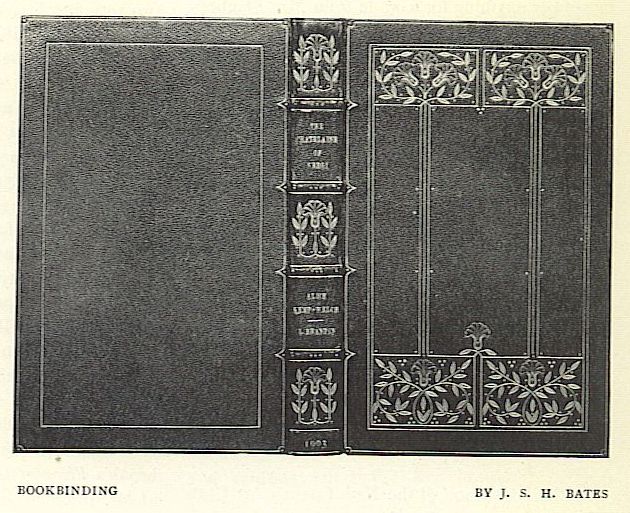 The crafts is a fascinating one and continues year by year to attract a fresh supply of students. That which attracts them the pleasure of conceiving something and making it themselves, lies also at the root of the attraction which the finished work offers to the collector. the individual handling of the tools imparts to the work just those particular qualities which are absent if the same design is carried out by a machine. Another fact to be appreciated is that the book-designer's tools exercise a restraint which prevents his design from straying so far into the realms or ugliness as is possible in some other crafts.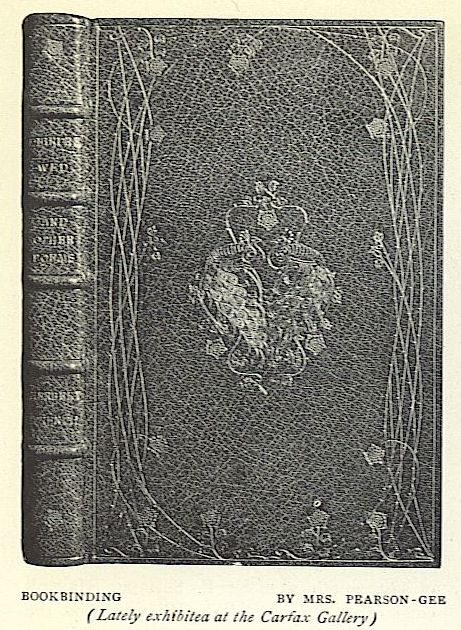 In the work of the leading modern bookbinders there is to be noted a true perception of what is required, and under their guidance a school as arisen with the purest aims before them.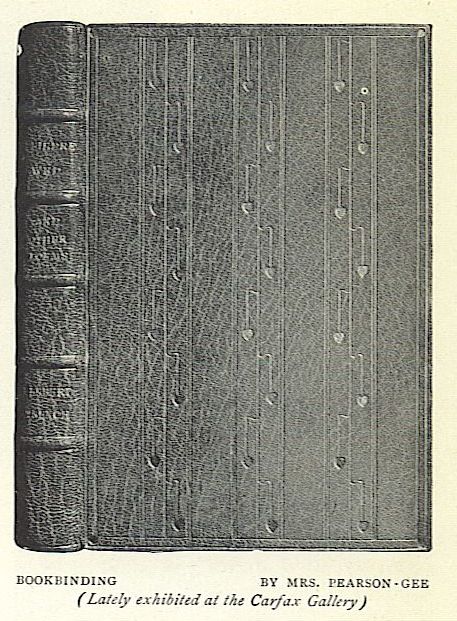 The book bindings of Miss. K. Adams, two diverse examples of which are here reproduced proclaim her to be a designer of fancy and refinement, a precise and skillful worker. By choosing a simple motif and by setting a right value upon the spaces of leather which fall into the design behind the gold pattern, she shows herself an appreciator of the best secrets of her craft. This careful valuing of the leather space is well shown in the binding of Tennyson's Poems.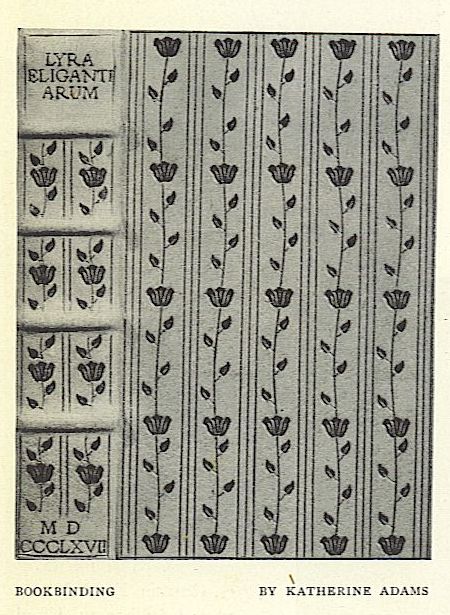 Restraint and simplicity characterise the work of Mrs. Pearson-Gee whose bindings here reproduced we were pleased to see at a recent exhibition at Messrs. Carfax's and it is these qualities which give to her work the emphasize these qualities Mr. J. S. Bates's work though scarcely so original, is none the less highly skilful, and is at the same time happy in design. He has regard for the value of a designs dividing the leather into panels relieving leather details of the pattern.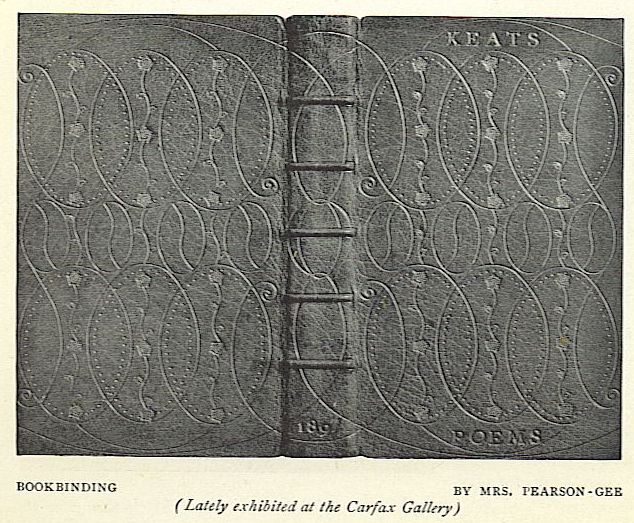 The same remarks apply largely to the work of Mr.F. D. Rye. Messrs. Sangorski and Sutcliffe lay great stress on the constructive side of their work, basing their technique upon that or early binding in preference to that of the present day. With them the quality and texture of the leather receive great attention. Their decoration is generally of a formal character either in well-arranged geometrical patterns or partly geometrical and partly conventionalised leafwork.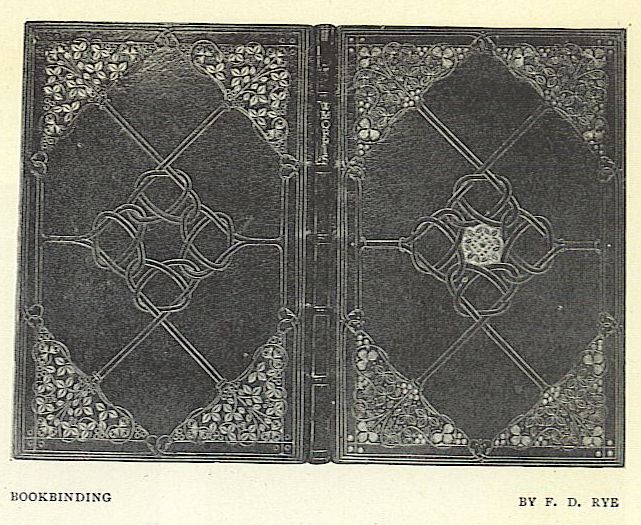 With the work of the English designers we have named we include an example of a binding with an effective relief design by Miss Muriel Moller a Swedish lady who has spent a considerable time in this country.